The iPhone 5 is here!
Posted in
Rumor after rumor was finally be put to rest, as Apple unveiled it's newest iPhone, along with several other new devices, at it's Fall event yesterday. The iPhone 5 is quite an upgrade to the iPhone 4 and 4S, and like any other Apple product, is sure to make sales skyrocket. Pre-Orders for the iPhone 5 begin Sept. 14, and will be available in stores Sept. 21. Take a look at some of the spotlight features below >>
iPhone 5
- Brand New Look: The iPhone 5 lived up to the hype with a redesign. Apple ditched the back glass, opting for a more practical brushed metal look. The screen measures in at 4", and although it's larger, it weighs less than then iPhone 4S. It's 18% thinner, 20% lighter and there is 12% less bulky by volume.
- Clearer Display: The display of the new iPhone is even higher quality than the last. The display has a higher pixel count, presenting a much clearer picture with 1136 x 640 resolution. The larger screen combined with the clearer resolution make it ideal for videos. Color saturation was also bumped up by 44%. - Enhanced Camera Features: The 8 megapixel camera of the iPhone 5 has some great new features. One of them is the ability to easily take high-quality, 240-degree panoramic shots. It has enhanced low-light usage and will take pictures 40% faster than before. Users also have the ability to take pictures while taking video. Video is shot in 1080p HD, with 720p for the front-facing camera. - Pricing: Keeping with past releases, prices have stayed the same. Consumers can expect to pay $199 for 16GB, $299 for 32GB and $399 for 64GB (all with a 2-year contract).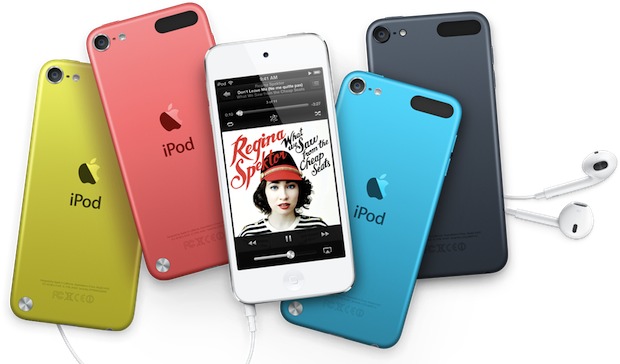 Other releases
- iPod Nano (7th Gen.)
- iPod Shuffle (new colors)
- New iPod Touch
- Earpods
- iTunes 11
- 8-pin Lightning connector
Information Courtesy of: Gadgetsteria.com
Be sure to subscribe to the Slickblogs RSS Feed for behinds the scenes looks from the Slickwraps headquarters, and the latest technology and Slickwraps news!
0 customer responses
X
Made in USA
© 2020 Slickwraps, inc.